Colloid Mill Grinding Machinery Supplier Information
Colloid mill is a multifunctional wet ultrafine particle processing equipment, the device can be a variety of fluid, semi-fluid and a certain degree of humidity of the soft material for rapid crushing, emulsification, homogenization, mixing. It is widely used in many fields such as food and beverage,fine chemical industry, daily chemical industry and so on.It is the ideal processing equipment for fine materials in modern industrial production.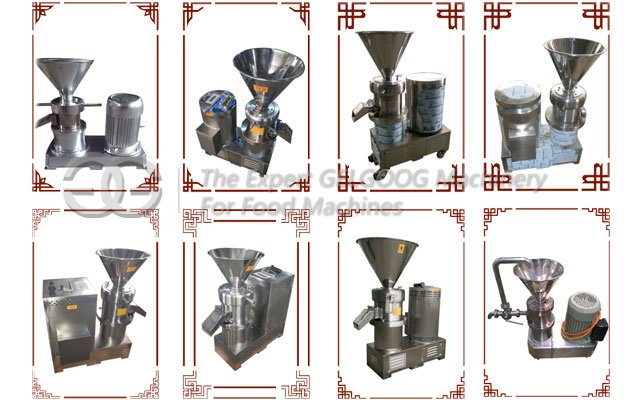 We focused on the food processing characteristics of the material in the machine's internal structure and materials of the material used to take a differentiated design, grinding based in part on the characteristics of the material for special processing, so that the material processing fineness further increase, increased yields, can adjust the thickness of the grinding head design, more able to adapt to the customer's requirements, water circulation pipe diameter increased, increasing the water flow, greatly reducing the temperature of the material, so that the product tastes closer to nature.
Our company has
colloid mill grinding machine
,this machine is widely used for grinding peanuts,almonds,sesame seeds,bone,rice,soybean,ginger,garlic,potato,tomato and so on,if you need colloid mill grinding machine,welcome to contact me with freely,i will send the machine detail and quotation to you.
Email:leo@machinehall.com
Skype:leo@machinehall.com