Peanut Candy Coating Machine Display
There are some pictures about the peanuts coating machine for customers reference. This caoting machine is mainly used for coating peanuts, almonds, chocolate candy, or other sugar coating process.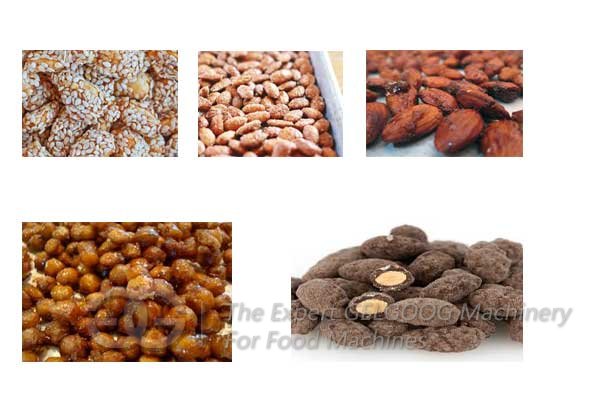 Peanut coating machine pictures display: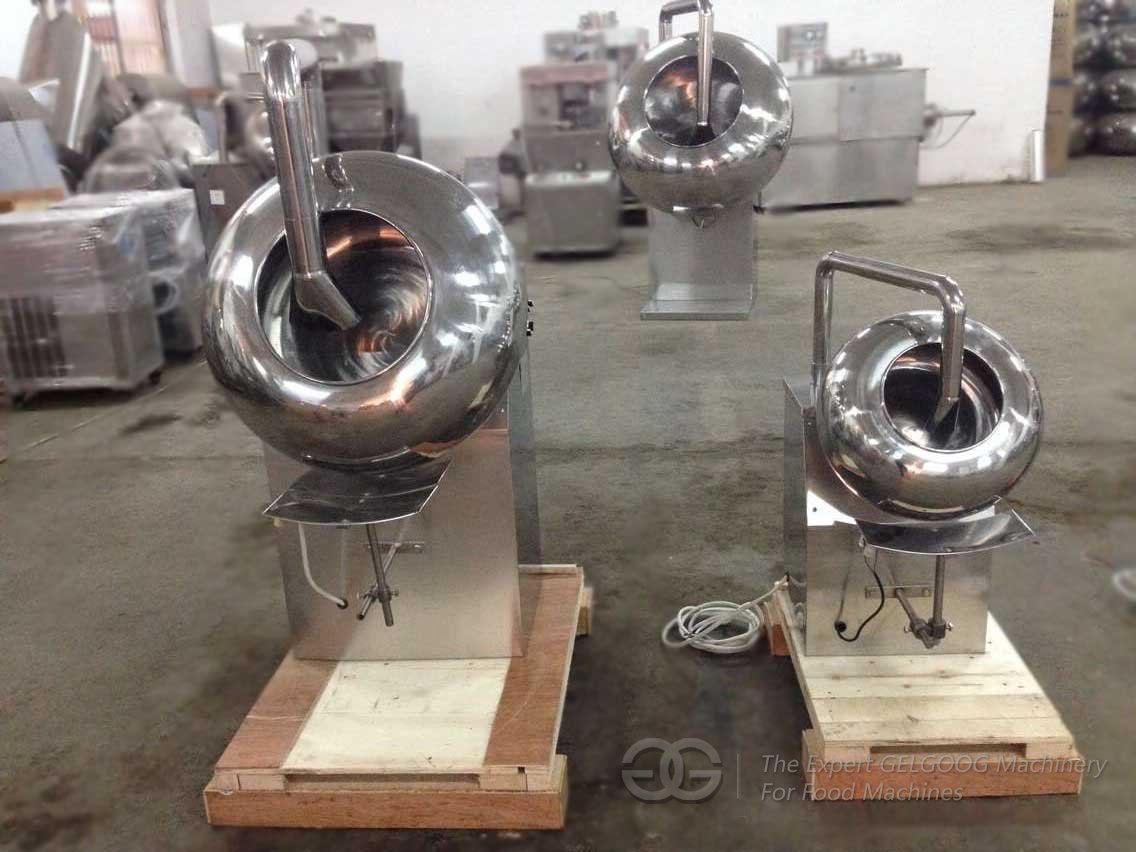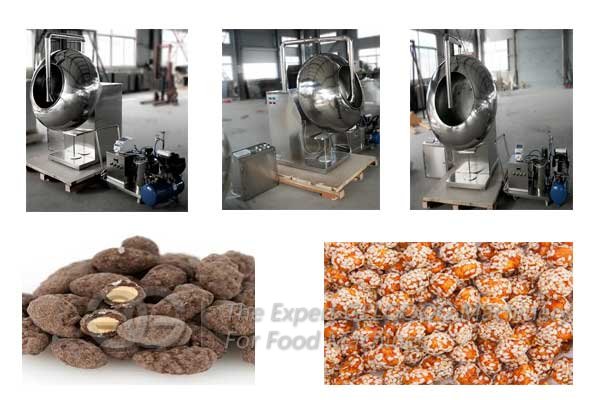 Main details of the peanuts candy coating machine:
1>. Mixing pan diameter is about 800mm, the dimension is 1m * 0. 800m * 1.43m.
2>. This types coating machine designed with 30 to 50 kg per hour, it's small enough for some small and midlle scale peanut candy caoting factory. For small capacity one coating machine is enough, for large capacity, serveral coating machines can work together.
3>. Designed with heating system, more easy for coating foods, final products will looks more beautiful.
4>. Special requirements, please consult manufacturer before buying.