What Is The Working Principle Of Wet Almond Peeling Machine?
The
wet almond peeling machine
, blisters are almonds sent through the feed mechanism into the rubber ring of the machine. By the feed wheel and blade with the red almond planted on the edge of the rubber friction ring in the gap friction forward. Friction forward to the pressure roller and the limit light bar, peeling almonds fall into the spiral discharge trough, with a screw shaft to the peeling off almond tablets sent from the discharge port, take off almonds under the action of water rinse expel the outside of the machine.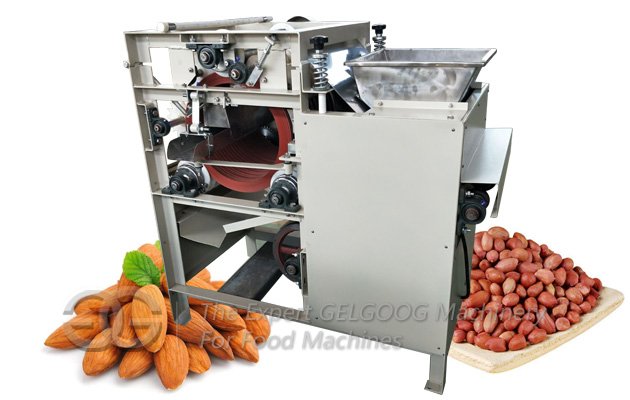 This almond peeling machine is generally used in small and medium factories and family workshops. For the production of snacks. Examples include fried peanuts, fried broad beans (orchids), broad bean paste, fried chickpeas, peanuts, salted peanuts, garlic peanuts, pea vermicelli, vegetable protein drinks, peeled almonds, snack products and so on.
Customers to buy the products sold by our company, just the beginning of the interaction with our company, but also the beginning of the after-sales service department, customers use the machine throughout the stage, all our after-sales service staff with thoughtful, meticulous, dedicated, timely service , Allowing customers to easily and worry-free use of equipment, can truly experience the Secretary for my products to customers convenience and create value. If you need a machine like this almond peeling machine,welcome to contact me with freely,i will send the machine detail and quotation to you.
Contacts: Ms. Cara
Email: leo@machinehall.com