The Development of Peanut Processing Machinery
Peanut machinery is no stranger to peasants, and after the fall harvests each year, many people use peanut shelling machines to peel peanuts in order to get peanuts faster. However, because of differences in production in different regions, some are of good quality and some are relatively poor in quality. Today I introduce a new type of peanut machinery. The machine is my company through continuous research system, better than the past, peanut machinery. Now, let's take a look at the characteristics of this peanut machinery.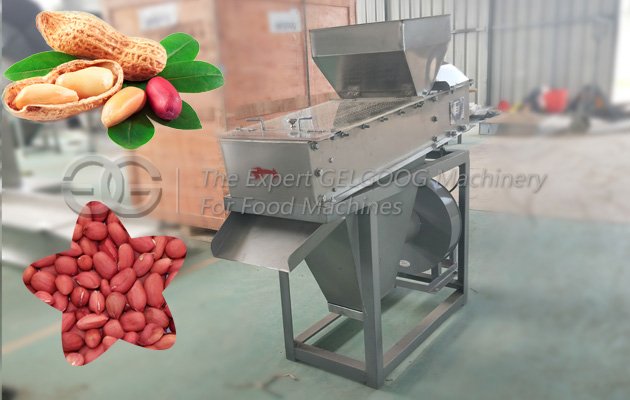 First, with stable and reliable performance, long life, high yield, low damage rate.
Second, can be stand-alone use, but also can be used in combination of multiple machines, is the production of white peanut, spicy crisp ideal processing equipment, high operational flexibility.
Third, the use of differential rolling friction belt working principle, peanuts after baking less than 5% moisture (to avoid baking paste) peeling, ventilation system will take away the skin, peanut kernel and red are automatically separated.
In addition to this peanut machinery, our company also other peanut machinery products, such as
wet peanut peeling machine
,
peanut chopping cutting machine
, etc., and my company with strong technical force and years of production experience, and excellence in products, efficient, Integrity, professional corporate image, fully received the recognition and praise of our customers, products throughout the country and exported to Europe and the United States, Southeast Asia, dozens of countries and regions.
Through years of experience accumulated by the company, learn from the absorption of domestic and foreign advanced technology and management experience in the field of mechanical technology in the leading level. Welcome customers at home and abroad visit our company to negotiate!
Email: leo@machinehall.com