Peanut Grinding Machine Was Ready to Transport to Saudi Arabia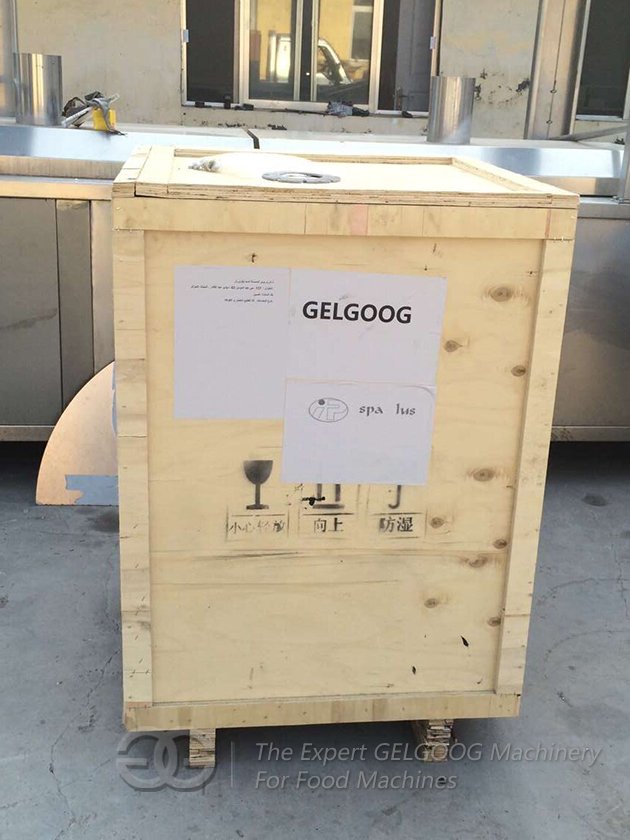 This
Peanut Grinding Machine
was all ready prepackaged and waiting for the truck to transport it to our customer in Saudi Arabia. This peanut grinding machine was used for grinding peanut and sesame, our customer said they will be arrange to his factory directly when it arrives at Saudi Arabia.
Machine Application range:
1, the food industry: aloe, pollen, pineapple, hawthorn, carrot, juice, fruit juice, jam, fruit juice beverage, ice cream, food stuffing, red bean paste, coconut, lotus seed paste, cream, corn, bean paste, soy milk, peanut milk, peanut butter, sesame, malt flavor, dairy products, beverage,, chicken, seasoning, emulsifying pigskin, pet food.
2, the chemical industry: paint, pigment, dye, paint, lubricating oil, grease, asphalt emulsion adhesive, etc.;
3, daily chemical industry: toothpaste, detergent, shampoo, shoe polish, cosmetics;
4, the pharmaceutical industry: all kinds of syrup, nutrition, medicine, pharmacy paste, biological products, health products, cod-liver oil, pollen, royal jelly, vaccine, ointment, oral liquid, injection, intravenous fluid, emulsion and so on;
5, the construction industry: all kinds of internal and external wall coating, waterproof anti-corrosion coating etc.