Peru Customer Come to Visit Our Company and Sign Contract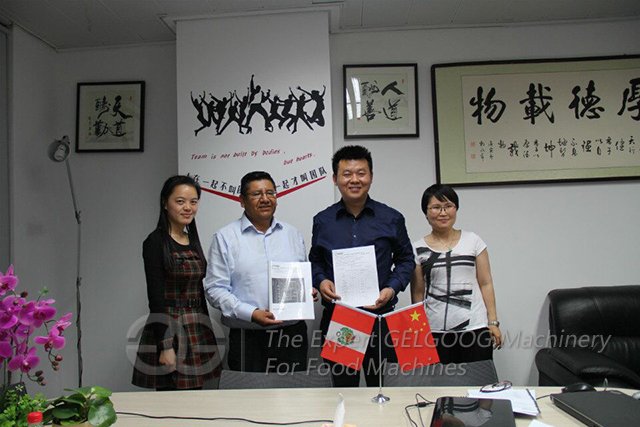 Our customer was a owner of a peanut butter plant, he start his business when he just graduate from college, He find our company from Alibaba, after a longtime discuss, he decide to visit our company. Our sales manager Alex pick him from Xinzheng air port and he was very happy to visit to China, after he visit the our factory he finally make up his mind and sigh contract with us.
Three days after he leave China, The
Peanut butter making machine line
was transported to Qingdao Port, Hope every thing gose well with his business.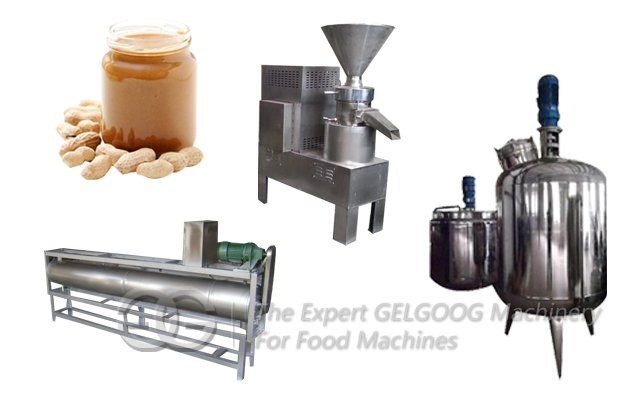 Machine Parameter:
Roasting
:
Continuous roaster's working temperature is 200-210 ºC, 20-30 minutes. Use continuous roaster will bake some delicious smells.
Cooling:
Peanut will be send cooling belt to cool.
Peeling:
Put the roasted peanuts into peeler to take off the red skin, the double rollers will frication the red skin, the simple cyclone system will suck the red skins, most of them will be put in half-piece, then fall to the selecting conveyor, the over-roasted andun-blanched peanut kernel is picked up by manual or mechanical.
Primary grinding:
Using steel grinder to make the first grinding.
Second grinding:
Using colloid grinder to make the second grinding, the fineness of grinding is controlled below 7μm, temperature of grinding is controlled below 68C.
Mixing:
Make the butter more homogeneous.
Cooling:
The butter through second grinding should be cooled immediately. The temperature should go down 45C.
Degasser:
Take out the air from peanut butter.
Storage tank:
Settling down in the storage tank till the temperature drop to air temperature.