Almond Peeling Machine Sold To Colombo
Colombo customers in our company ordered an
almond peeling machine
, this is the customer test machine photos, after testing the customer is very satisfied with the machine.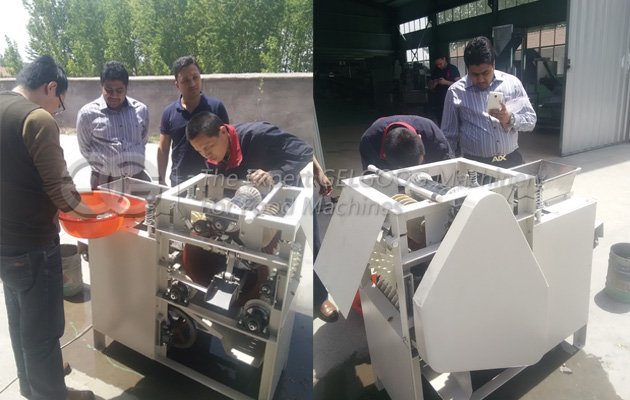 Almond peeling machine is mainly to be soaked almonds for food and beverage production pre-peeling treatment, this machine is the use of linear motion friction peeling method, almond and peanut nuts peeling treatment, small machinery, simple structure, easy to manufacture, Easy to operate, the production conditions are not demanding.
The machine has the characteristics of smooth operation, low cost and convenient maintenance. The machine will be widely used in the processing of almond raw materials or for the processing of food, Canned almond, Beverage products and almond juice.