What Is The Working Principle of Almond Screening Machine?
The
almond screening machine
is driven by a double vibration motor and uses the principle of vibration motor to exciter the vibration. When two motors make synchronous and reverse rotation, the vibration force generated by the eccentric block cancels each other in a direction parallel to the motor axis. The screening machine stacks together in a direction perpendicular to the motor shaft so that the movement path of the screen machine For a straight line. In the screening machine, the two motor shafts have a dip angle in the vertical direction relative to the screen surface. Under the combined action of vibration force and self-gravity of the material, the material is thrown up and leaned straight forward on the screen surface to match the screen to the screen The purpose of the sub, this is the actual working principle of linear vibrating screen.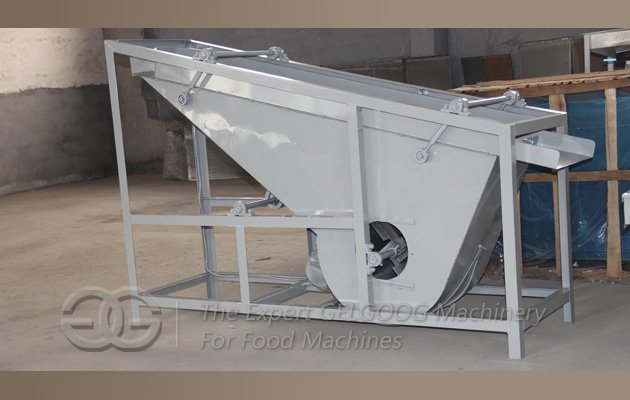 Almonds or hazelnuts shelled shells and kernels need to be separated by a screening machine. This hazelnut screening machine has been technically reformed on the basis of the original separator, and the sorting result is excellent, which is your best choice.
Welcome to visit our factory with freely,or you can leave a message on our website,we will send the machine detail and quotation to you.
Contacts: Ms.Cara
Email: leo@machinehall.com