China Automatic Vacuum Packing Machine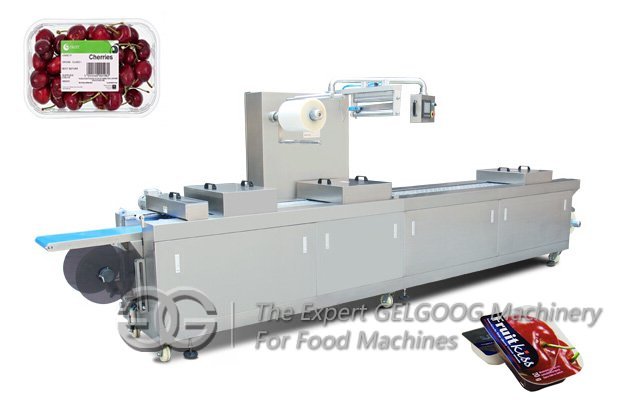 Automatic vacuum packing machine adopts the latest international design, use HCI control system, with complete function, high automation, simple operation, convenient maintenance etc characteristics. The functions of this series packing machine are stretch film forming, vacuum, nitrogen filling, sealing and cutting etc, improve the production efficiency and quality. This series is widely used in ham, meat, sausage, dried bean curd, seafood, vegetable etc.

Automatic packing machine is using the shaping mould to pack, firstly heating, shaping and then being packed. Its operating principle is heating the stretch film, make it to be the form we need, then put the product in the formed container, cutting and output. This machine can applied to use packing the solid, liquid or something soft and crisp. It is clean, high speed power saving and labor saving, suitable for packing frozen meat, meat, bean product, sea product and even hard wares.

Vacuum packing machine applies to vacuum, gas added and tight packing for all kinds of plastic bags, aluminum full bag. It can supply vacuum package for meat products, pickle products, marine products, frozen products, cooked food, fresh vegetable, medical products, chemical products, metal products, electrical components, and so on.