How To Make Soy Milk?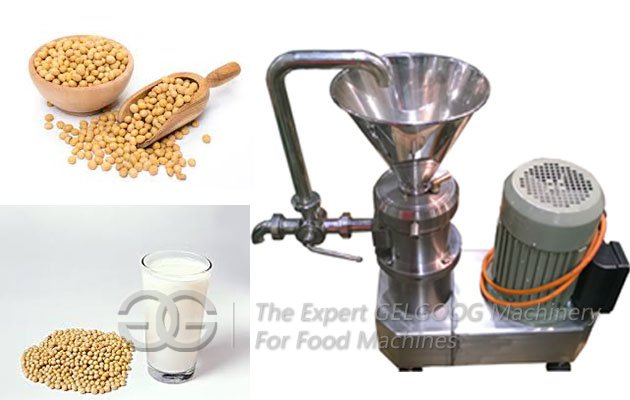 Soy milk
has been known in China for about 2000 years, today, soy milk has been an important source of protein and oil in human nutrition, especially in Asia. The protein content varies, and contains no lactose or cholesterol, it can also be added with calcium and vitamins for people's need. Many people drink soy milk for various of reasons, some for ethical reason, or environmental protection reason, some for good health, some for a substitute for dairy milk because of milk allergy or others, and others maybe just for the simple taste preference. More and more people choose soy milk for their daily food, and soy milk can also be used to make ice cream, soy cream, vegan cheese and soy yogurt. But how to produce the soy milk? Here will introduce
peanut butter grinding machine
to grind soy milk.
Soy milk can also be produced at home by using a small type soy milk machine, if you have a lot of soybeans to deal with, or you want to start a soy milk production, or other soy products production, please contact us to get more details about this machine. we company manufactures soy milk grinding machine of different types and capacity for customers' different requirements, and the soy milk grinding machine have many advantages, all of parts touch with the materials directly are made of stainless steel, and the grinding fineness can be adjustable to produce the soy milk of different fineness, the soy milk can be ground circularly through the circular pipe of this machine, and it is easy to operate and clean, occupy small space, above all, it has good quality and after-sale service.
Welcome to visit our factory to learn more about this machine, you can choose for your home use or your business.