The Best Equipment of Frying Peanuts
Peanuts shell removing ------ (peanut skin removing) -------peanuts frying------peanuts cooling
Structure of this peanuts frying machine:
We company mainly produce the peanuts machinery, peanuts baking/roasting machine, peanut frying machine, peanut peeling machine, peanut chopping machine, peanuts/ sesame washing machine, almond shelling machine, cashew shelling machine and so on. We are strength of offering foods machines over the years, and we are leading the development and expansion of the peanut machinery industry among some large and medium - sized enterprises in China. Our products have been exported all over the world.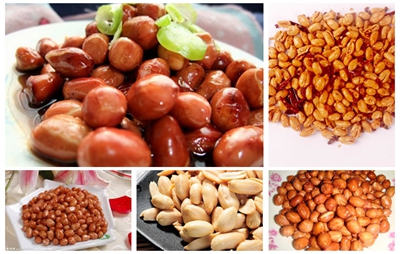 Feature of this peanuts frying machine:
1. The peanut frying machine is made of 304 stainless steel.
2. It can be divided into four heating modes: gas and electric heating.
3. It designed with the temperature control, frying automatization, uniform color and no pollution.
4. It is an ideal mahcine for frying peanuts, beans, fries and other food materials. Peanut frying machine is widely used in our daily life as a food production equipment, by electric heating. The equipment is heated to the temperature necessary for the oil to boil and then the food is produced.
5. Frying machine using a heat conducting oil heating need an external heat-conducting oil boiler, suitable for high heat capacity special grease.
Advantages of this peanuts frying machine:
(1). Frying machine spare parts will be reduce.
(2). Does not appear the ups and downs of oil temperature, so the products which has been fried will look more colorful and its quality more stable.
(3). The input temperature of the heat conduction oil is about 260 degrees, the output temperature is 240 degrees, the temperature difference is 20 degrees, less demage of the frying machine and longer service life.
(4). Heat will be distributed evenly.