Which Machine Can Cut Peanuts Into Granules?
Peanut chopping machine
is mainly suitable for vegetables, peanuts, chopped nuts, by vibration feeding, cutting, grading of three parts, wherein the vibrating feeder can make peanuts evenly in the hopper, is conducive to the uniform classification using hob cutting, part of spiral drum, with no screen the same size, so as to achieve the demand specifications. In addition, this machine has high yield, uniform size, less material consumption, low noise characteristics.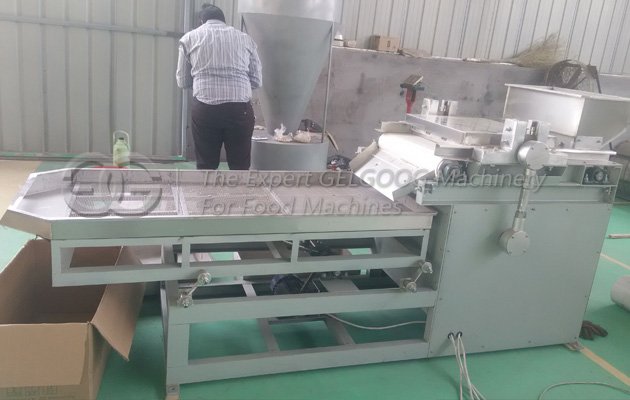 The knife chopped peanut machine absorbed the advantages of similar products has the advantages of reasonable structure, high efficiency, low energy consumption, convenient use, cut products uniform particles, beautiful appearance, low consumption, no greasy phenomenon, is ideal for food processing industry.