Multi-function Nut Grinding Machine by GELGOOG
Where to find professional grinding paste machine? This will be the preferred GELGOOG sauce grinding machine, grinding machine by GELGOOG is a multifunctional equipment.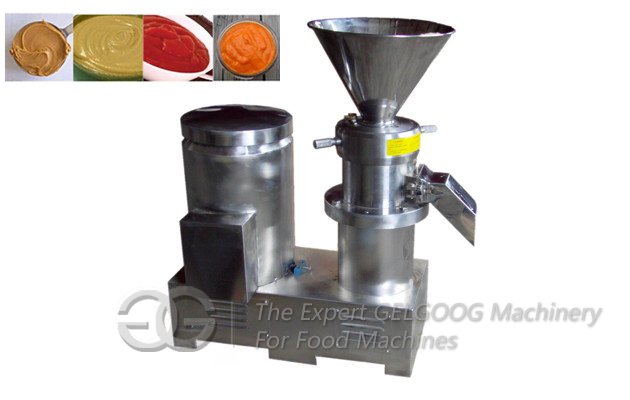 Wide range of applicable materials
You only need one grinding paste machine can complete a variety of grinding materials, like peanuts, sesame, walnut, almond and other nuts, tomatoes, peppers, meat and so on. And one machine for you to save a lot of cost, this machine is easy to operate, easy to clean, after the use of cleaning can continue to grind other materials, will not spend too much time.

Safety and health materials
The butter grinding machine is made of high quality 304 stainless steel, meet meet international health requirements. The material contact part of the use of stainless steel material, the outside is carbon steel, all body of machine can also be made of stainless steel, so that the cost will increase, if you have special requirements, we also can custom-made.

We adopt the electric heating method, and the taste of finished food by grinding machine is more healthier, safer and more natural. The machine price is also very affordable, if you are interested in this machine, you can contact with us.