How To Choose Different Output of Colloid Mill Grinding Machine?
Colloid mill grinding machine
is a centrifugal device, which has the advantages of simple structure, easy maintenance equipment, suitable for higher viscosity materials and larger particles of the material. Its main disadvantage is also determined by its structure. First of all, because of centrifugal movement, its flow is not constant. The same colloid mill equipment, handling viscous materials and thin fluid, the flow can be a difference of more than 10 times.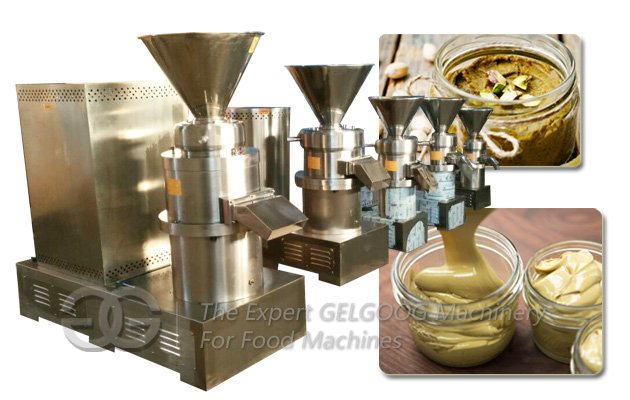 May be a lot of customers may not understand this explanation is what is the meaning, give you an example, so that we can understand more straightforward. For example, corn juice and peanut butter contrast, the same type of colloid mill, when grinding corn juice, an hour can reach 200 kg amount, but when grinding peanut butter can only reach the amount of 100 kg, which is why? This is because the corn juice has more water and the colloid mill is easier to grind, the speed will be higher, and the peanut butter will be more viscous. The colloid mill will be more laborious to grind and it will cost a little more time. This explanation we can understand?
This is why customers consult colloid mill, will first ask the customer is used to grind what material, and then recommend the colloid mill for this reason, if customers grind thin material, production demand is not, our sales staff will give Customers recommend a small colloid mill equipment, but if the customer is more viscous mill material or larger output, the sales staff will recommend a larger customer colloid mill.
The colloid mill grinding machine is mainly used for grinding nuts food,such as peanuts,almonds,sesame seeds,cashew nuts,walnuts,broad beans,pistachio and so on,also used for grinding fruit and vegetable,if you are interested in our colloid mill grinding machine,welcome to contact me with freely,i will send the machine detail and quotation to you.
Contacts: Ms.Cara
Email: leo@machinehall.com