Automatic Mixing Continuous Fryer Machine Working Principle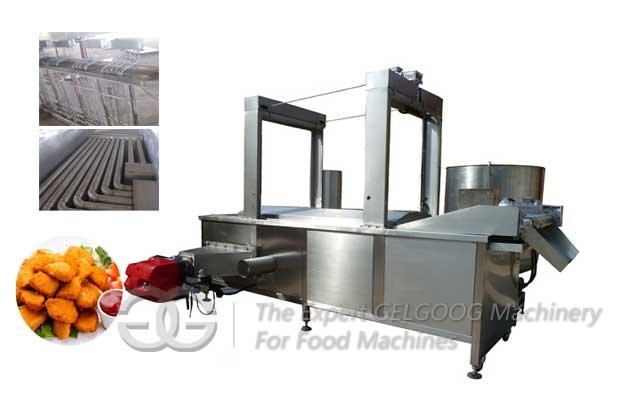 The biggest advantage of the continuous fryer machine is it can mix material without people, all the frying process is automaticlly.
1, automatic put out materials: through the motor drive way, after completing of frying, the autoamtic system automatically lift and drain the oil to reduce the labor intensity of workers and short the frying time.
2, automatic temperature control: control by electronic control instruments, when the oil temperature is higher than the set temperature, the heating device will stop heating oil, when the oil temperature is lower than the set temperature, the heating device will start heating to ensure product frying temperature.
3, automatic mixing: to ensure the uniformity of the final product fryed evenly. It also can prevent the product extrusion and mutual adhesion with each other.
4, automatic frying machine can automatically batch frying all the fried food, adjustable frying time, control frying speed, automatic Lek oil, save 50% fuel consumption, oil temperature accuracy, oil temperature: 50 ℃ ~ 220 ℃ adjustable.
5, the frying machine is different from other fryers on the market, continuous operation, the machine covers an area of ​​small, less power consumption, less fuel, less fuel consumption, as long as 100 --- 150 kg oil.
6, the biggest technical features and advantages are: the machine can fry foods without stuffing stuffing, only heat the frying layer, so that food does not stick each other, and the residue is not paste, will not stick in Food, will not affect the taste of food. The residue just even can be cleaned up 2 - 3 times one year. Wildly used in small and medium-sized food processing enterprises.