Peanut Market In America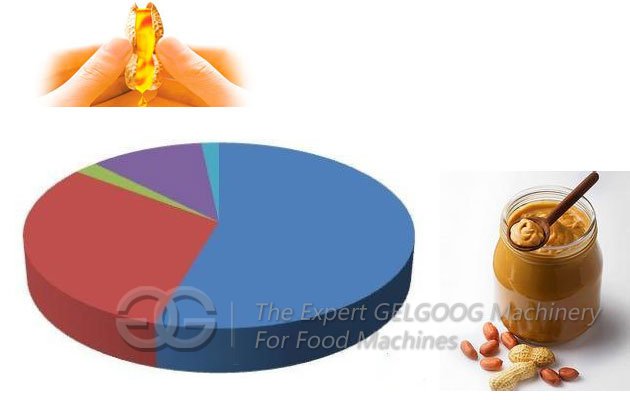 Like other crops, the peanut indurtry is also a global market, the United States is a big country of peanut planting, and also a country of consuming and exporting. Though there are many situations similar to China, but the difference is big, for example, the biggest demand of China is peanut oil, the largest demand of U.S.A is edible, such as peanut butter.
Peanut is the seventh most valuable cash crops, agricultural output value of more than $1 billion in 2015. Less than 12% of America's peanuts for peanut oil. Most of the peanut crops are consumed each year in the domestic consumption of products. Peanut, peanut butter and peanut candy are America's most popular products. American consumers eat peanut products every year more than 6 pounds or 2.7 kilo grams, create the output value of more than $2 billion at the retail level.

Peanut butter accounted for more than half of the peanut food in the United States, retail value can reach $850 million dollars a year. It is a very popular spreading butter for sandwich, particularly popular with children. And peanut butter is also very nutritive value and economical efficiency. Peanut butter us a kind of high quality plant protein, natural, no cholesterol, containing many important vitamin and mineral nutrition elements, including niacin, vitamin E and other antioxidants and natural folic acid. The rest of the peanut food consumption in the United States is mainly in snack nuts and candies. American consume peanut in the form of a variety of snacks: peanut in shell roasted, baked or mixed with other nuts to eat.

Funded by the peanut organizations and other institutions of the ongoing research shows that peanut daily consumption have a positive impact to the health of consumers. The researchers also point out that eating peanuts can prevent the occurrence of heart disease, and promote weight reduction and maintain. In the United States, many top candy products contain peanuts and peanut butter.After mixing with the chocolate, they are very popular. Peanuts and peanut butter is also applied to all kinds of biscuits and baked goods. In the United States, the peanut oil is believed to be a kind of high quality cooking oil; Its cooking temperature can be higher than other cooking oil, and will not retain the flavor of the cooked food in it.